today i was reading the story of Uzzah the Perrizite, who was charged with the responsibility of guiding the cart carrying the ark of the covenant. IT was interesting to note what happened to him when he reached out to grab the ark when the oxen stumbled.
2 Samuel 6:7 "
7
The LORD's anger burned against Uzzah because of his irreverent act; therefore God struck him down and he died there beside the ark of God."
this account in biblical history has always got me wondering. i mean, hello, GOD? he was trying to protect the ark from falling wasn't he? i mean he did it to save and protect Your ark?
but then. after some time pondering and thinking, i realised that God was teaching Israel, (and in this case, King DAvid) a very important lesson, but sadly, Uzzah had to pay for it with his life.
The lesson learnt is this, that for God, OBEDIENCE is foremost. he doesn't need your good INTENTIONS or IDEAS or what you think is the right way to do His work, no He doesn't, all He asks is for you to be AN OBEDIENT CHILD to His will. It's quite simple really, it's just us humans who complicate everything with all our intelligent solutions.
And the answer to Uzzah's problem i realised, lies in
1 chonicles 15:2 , "Then David said, "No one but the
Levites
may
carry
the
ark
of God, because the LORD chose them to
carry
the
ark
of the LORD and to minister before him forever.""
Quite amazing isn't it? it took a DEAD man before David realised what He'd done wrong. God said it!! the levites, and not a couple of BULLS were supposed to carry the ark.
And this i wish to relate to our own lives, our own worship unto HIm. I stress again that God doesn't require our great ideas and manner of doing things to impress Him. No, there IS NO impressing Godm simply because He is perfect. what He desires from us i a heart that LOVEs him and is willing to OBEY when he calls, even though it seems like we may have a better way of doing it.
Remember, God is kind, and merciful! but also do not forget that he is a HOLY GOD.. and no form of UNRIGHTEOUSNESS can stand before HIm. Do not take His mercy for granted, for it's serious consequences to bear otherwise. Yes he is a good God, but don't play the fool with the fact that there IS NONE BESIDE HIM in greatness!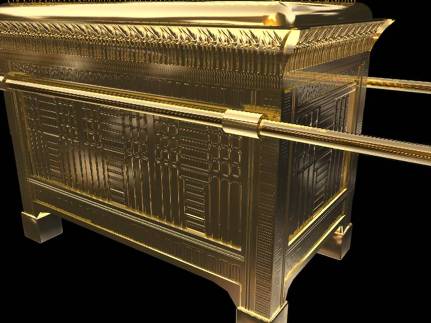 Romans 11:22
Therefore consider the goodness and severity of God: on those who fell, severity; but toward you, goodness, if you continue in His goodness. Otherwise you also will be cut off.